Bajaj Genuine parts assure the optimum level of
performance, durability and safety
Bajaj Genuine Parts are the only original parts available for Bajaj motorcycles. These parts are specifically engineered for optimal performance and hassle-free experience out of your motorcycle. These parts go through stringent quality checks to conform to Bajaj Standards.
At Bajaj Auto, our endeavour is to make spare parts available at all locations. Bajaj Genuine Parts are distributed through a vast network – of more than 700 dealers, 3000 authorized service dealers, 100 spare part distributors and 1000 priority retailers across the country. To serve our customers' growing needs we are constantly increasing our reach and upgrading our network capabilities.
All Brake shoes are manufactured with 'Premium Asbestos Free' friction material


Provides superior performance & are environment friendly
Genuine Parts - Making & Benefits
BENEFITS OF BAJAJ GENUINE PARTS
Superior braking performance hence more safety
Stable friction performance across various speeds and temperatures
HAZARDS OF USING FAKE PARTS
Lack of braking in critical moments
Frequent brake shoe changes
Benefits of Genuine Parts
BENEFITS OF BAJAJ GENUINE PARTS
Superior safety due to friction less cables
Hassle free reliable operation
Exact length needed for your Bajaj Bike
HAZARDS OF USING FAKE PARTS
Frequent break downs due to inferior cable
Less responsive throttle and brake function
All cables are manufactured with premium grade 'Friction Free Material' & latest technology


High 'Tensile Strength 'preventing length elongation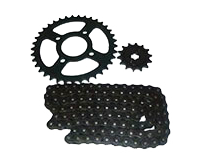 All Chain Sprocket Kits are manufactured with premium raw material & highest precision machines.


Sealed Chains with with O rings' for high performance models
Benefits of Genuine Parts
BENEFITS OF BAJAJ GENUINE PARTS
Smooth power transmission
Hassle free reliable operation
HAZARDS OF USING FAKE PARTS
Chain becoming slack causes slow transmission
Benefits of Genuine Parts
BENEFITS OF BAJAJ GENUINE PARTS
Longer clutch plate life
Reliable and smooth functioning
Environment friendly materials used
HAZARDS OF USING FAKE PARTS
Frequent clutch plate changes
Vibrations during gear changes
Damaged transmission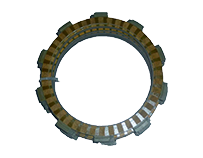 Premium Asbestos free friction material is used to manufacture clutch friction plates


Smooth clutch functioning and longer life due to premium materials


Environment friendly material is used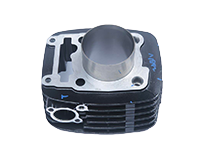 Usage of precision manufacturing processes to ensure longer life


Specifically engineered to enhance the bike performance
Benefits of Genuine Parts
BENEFITS OF BAJAJ GENUINE PARTS
Engineered with the highest precision
Reliable and smooth functioning
DTS-i technology for better fuel economy
HAZARDS OF USING FAKE PARTS
Loss of engine power
Frequent and costly breakdowns
Low Mileage
Benefits of Genuine Parts
BENEFITS OF BAJAJ GENUINE PARTS
Smooth engine operation
Longer engine life
Savings due to lower frequency of filter replacement
HAZARDS OF USING FAKE PARTS
Damage to engine cylinder or piston
Frequent changes to oil filter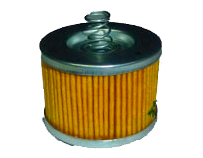 High efficiency filter material ensures better oil filtering & higher durability

Bajaj Genuine parts employ high quality filter paper
Benefits of Genuine Parts
BENEFITS OF BAJAJ GENUINE PARTS
Smooth engine operation
Longer engine life
Savings due to lower frequency of filter replacement
HAZARDS OF USING FAKE PARTS
Damage to engine cylinder or piston
Frequent changes to air filter
Benefits of Genuine Parts
BENEFITS OF BAJAJ GENUINE PARTS
Improved safety for the rider
Reliable lamp functioning
HAZARDS OF USING FAKE PARTS
Unreliable head lamp operation
Frequent changes to lamp bulb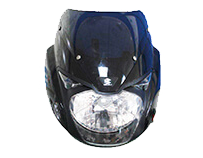 Automatic headlamp on feature to improve rider safety,br>

Premium models have day light running lamps to reduce load on the bike battery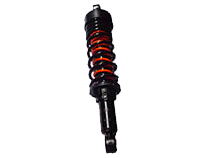 Nitrox shock absorber technology for better rider comfort


Mono shock suspension for premium bikes
Benefits of Genuine Parts
BENEFITS OF BAJAJ GENUINE PARTS
Improved safety for the rider
Smooth and comfortable ride
HAZARDS OF USING FAKE PARTS
Bumpy rides due to low quality parts
Oil leakage
Benefits of Genuine Parts
BENEFITS OF BAJAJ GENUINE PARTS
Longer engine life
Reliable starting operation
Prevents engine knocking
HAZARDS OF USING FAKE PARTS
Engine seizure
Starting trouble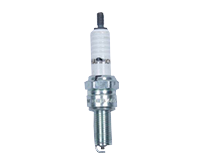 Specific spark plug for each bike with corresponding heat rating is used which prevents engine knocking


Heat range/type of spark plug is optimised for fuel efficiency