Verma Co 4T is a high performance, four stroke petrol engine oil.
It can be used in all four Stroke motorcycles two wheelers with manual operation
Verma Co Motorcycle formulations offer excellent flow characteristics at low temperatures to help reduce engine wear at startup, and provide outstanding resistance to oxidation at high temperatures, both of which resist degradation of oil. Further, the Verma Co Motorcycle Oils help provide outstanding protection against engine wear under high temperature and high engine speed conditions. Verma Co Motorcycle product formulations have been optimized to help meet the unique performance characteristics demanded by motorcycle engines and thus, provide an extremely high level of performance helps is enhancing the life of oil up to 5000Km and protection for motorcycle engines.
Provides Maximum protection for modern four stroke air cooled motorcycles
Reduces Friction in piston and cylinder in city, highway and off road conditions.
Enhancing the performance of oil up to 5000Km.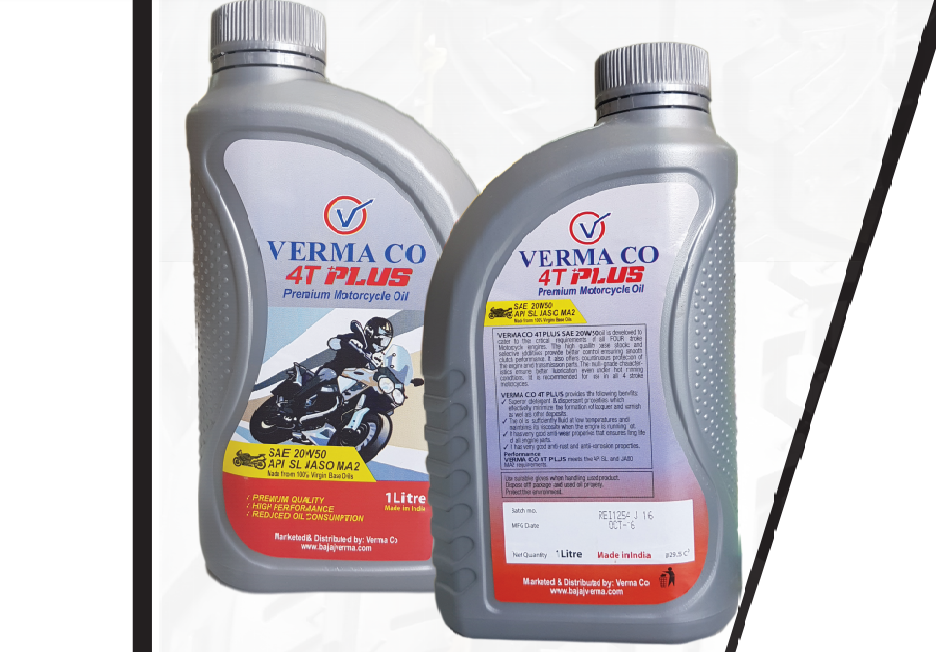 Oil Thickening Protection
Protects against oil thickening and oil filter plugging and is compatible with lead free gasoline.
Excellent low temperature flow characteristics to help minimize engine with wear during startup